This year, the Roots and Wings Annual Artisan Market and Benefit is bigger and better than ever. Shoppers will enjoy live music as well as complementary refreshments provided by Whole Foods.
Our wide range of remarkably talented artists will be offering: children's books (author/illustrators), quilts, ceramics, mosaics, multi-media sculpture, all natural lavender products, photography, jewelry, hand-made chocolates, sterling silver, wampum treasures, felted vessels, figures and accessories, elaborate dream catchers, up-cycled skate board creations, unique dog toys/accessories and many more unique and finely crafted items. Surely we have something for everyone on your shopping list!While getting a jump on holiday shopping, take a chance on one of our treasure filled raffle baskets with prizes from art lessons to facials to a series of yoga classes. Great for gifts!You can also indulge yourself in a chair massage, reiki session or even a tarot card reading!Last but not least, be sure to visit our youth artisan market featuring up and coming artists from ages 8 to 13 selling their jewelry, paintings, candles, ornaments and many other wonderful works of art.
Looking forward to seeing you there!
Sunday Nov 3rd!
Tomorrow all of Hingham, and the surrounding areas will be out and about enjoying the Arts and meeting the Artists!
Well, guess who bee there?!?!?!?
Just Bee and Me – meet the artist Cheryl Dunlap and see her bee cards… you can buy your cards for the holidays, get a framed one or you can browse her many paintings and photographs.
Bee part of the change and come bee Artsy!
Hingham Arts Walk  –
Just Bee and Me will be at 'Sorchas', 60 South St, Hingham, MA. 12-4.
The festival features live music, arts demos, poetry readings, children's activities and more.  Spend a gorgeous fall afternoon immersed in Art, Music, Poetry, History, Fun!
Downtown Hingham
Near 140 North Street
Hingham, MA 02043
The perfect opportunity to make someone's day is here!
Send them one of our adorable Halloween cards and let them know you care!
Choose from one of our three cards or better yet, get one framed and send!
It seems that corporations just can't leave well enough alone. Even something as natural and historically revered as honey has to be processed until it is no longer the thing it used to be.
Food Safety News conducted tests of honey sold at various outlets in 10 states and the District of Columbia. The honey was analyzed for pollen content by a leading mellisopalynologist (investigator of pollen in honey). The results? 76% of total samples had all pollen removed. 100% of samples packaged in small individual portions had all pollen removed. In contrast, all of the honey bought at farmers markets, co-ops and natural food stores had the full, anticipated, amount of pollen.
Why does this matter? Even the U.S. Food and Drug Administration says that any product that has been ultra-filtered to remove all pollen is not honey. Not that that matters, as the FDA is a good friend to industry and does not actually check for pollen.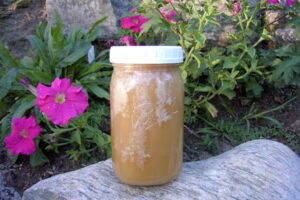 Bee pollen is full of protein, vitamins, minerals, lipids, and carbohydrates. Besides this nutritional value, it is said to help with stomach ailments, allergies, anemia, low energy, and other problems. Pollen from flowers is packaged by the honey bees with nectar and enzymes which turns it into a superfood.
The fact that pollen is removed by honey packers seems bizarre, considering that it costs money and reduces quality. One company spokesman said "North American shoppers want their honey crystal clear" (a useless sound bite) and another said "processed honey…lasts longer on the shelves" (admitting it's about the money).
Thanks again to our friends at the Real Farmacy for this helpful and insightful info.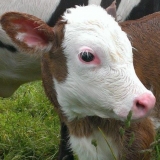 The Marion Institute has bought a farm, called The Round the Bend Farm. It seeks to localize culture, work, and wealth by exposing individuals to the basic tenets of sustainability: resiliency, zero-waste design and diversity. This program strives to address the root causes of the multiple crises of climate, energy and food insecurity on both a global and local level.
Read more HERE
PURE HONEY & APPLE CIDER VINEGAR CURES
Immune System: Your immune system will function more than three times as effectively if you regularly consume apple cider vinegar and Pure Honey in combination. Medical research shows that the nutrients in these miracle foods boosted the activities of white blood cells, helping them prevent disease by destroying invading viruses and bacteria.
Impotence: Apple cider vinegar has a long history of use as an aphrodisiac as well as a cure for impotence. Last year, German scientists discovered that in combination with Pure Honey, apple cider vinegar actually stimulates the production of sex hormones in men and women. A tablespoon of apple cider vinegar and a teaspoon of Pure Honey taken just before sex has been shown to double stamina in men.
Indigestion: A miracle cure of indigestion can be made from a quarter-cup apple cider vinegar combined with two teaspoons Pure Honey. Take two teaspoons of the mixture as needed to settle your stomach and speed up digestion.
Influenza: Danish studies show that a substance in apple cider vinegar is a natural wonder drug when combined with an equal quantity of Pure Honey. A teaspoon of the mixture taken every hour eliminates viral symptoms.
Longevity: You can live to be 100 and enjoy a healthy, active life by sipping a cup of hot apple cider vinegar and Pure Honey "tea" daily. To make it, mix two teaspoons of each ingredient in a cup of water.
Skin Problems: Mix three teaspoons of apple cider vinegar with a teaspoonful of Pure Honey and dab on pimples and other skin conditions each night.
Sore Muscles: Rub sore muscles with warm apple cider vinegar mixed nine-to-one with honey after too much exercise. Repeat each morning and evening until aches disappear.
Weight Loss: You can take off pound after pound of ugly flab in a matter of weeks by sipping a fabulous "diet cocktail" made of five parts apple cider vinegar to one part Pure Honey. You should drink one cup of this miracle brew before meals to speed up metabolism and suppress your appetite.
Fatigue: There's tremendous evidence that the natural sugars in Pure Honey can improve energy levels significantly. Used properly, these sugars can help senior citizens and others who suffer from common fatigue. Nutrition experts recommend making a mixture with half a teaspoon of Pure Honey and an 8-ounce glass of water. Drink this tasty concoction every morning about two hours after you wake up.
Sore Feet: A coating of warm Pure Honey on the bottoms of your feet will make them feel much better after a long day at work or too much exercise. For a real treat, soak your feet in chilled apple juice before putting your shoes back on.
Arthritis: Stir one tablespoon apple cider vinegar and one tablespoon Pure Honey into a cup of boiled water. Drink the brew morning and evening to ward off arthritis pain. You can also make a soothing salve by combining equal parts of apple cider vinegarand Pure Honey, stirring well, and applying directly to aching areas.
Bladder Infections
: A teaspoon apple cider vinegar mixed with a teaspoon
Pure Honey
taken morning, noon and night should eliminate bacteria responsible for causing bladder infections. Add a teaspoon cranberry juice for especially stubborn infections.
Cancer: Recent research indicates apple cider vinegar and Pure Honey can dramatically improve cancer cure rates. In one study, 387 men and women undergoing chemotherapy for a variety of cancers took daily doses of apple cider vinegar and Pure Honey and experienced remission rates twice that of patients who had chemotherapy alone.
Canker Sores: An ordinary salad with apple cider vinegar and Pure Honey dressing will help eliminate canker sores. Eat the dressing on salad twice a day.
Cholesterol: The dangerous effects of fatty foods can be controlled by drinking a hot tea made with two cups water, two tablespoons Pure Honey and three tablespoons apple cider vinegar. Sip the tea at least twice daily to lower cholesterol levels and keep them low.
Colds: Take one tablespoon apple cider vinegar and one teaspoon Pure Honey to eliminate symptoms, often in a matter of hours. The mixture is especially helpful when your cold is accompanied by a sore throat.
Fatigue: Experts recommend mixing a half teaspoon of apple cider vinegar and a tablespoon of Pure Honey in a cup of warm water. Sip as needed.
Hearing Loss: Exciting new research demonstrates that drinking daily doses of apple cider vinegar and Pure Honey, mixed one-to one, help repair damage to the inner ear and boost hearing levels.
Heart Disease: You can guard against heart disease and prevent the deposit of fatty plaque in the arteries by dosing yourself with one cup apple cider vinegar sweetened with a teaspoon of Pure Honey.
High Blood Pressure: High blood pressure and its accompanying symptoms disappeared within a month after patients in an Italian study began taking regular doses of two parts apple cider vinegar mixed with one part Pure Honey.
Ulcers: If you consume 1 tablespoon of Pure Honey daily, at the end of six months, your ulcers will have disappeared.
Cuts: If you received a normal cut on your finger, hand, arm, etc., by applying Pure Honey to your cut it will cure it, mend that cut in no time at all.
Sore Throat, Strep Throat: Take 1 tablespoon of Pure Honey two times per day for a couple of days and your throat is all better.
Heartburn: Whenever you experience a bad heartburn take 1 tablespoon of Pure Honey, within 5 minutes your heartburn will disappear.
Burns: Apply Pure Honey on burn a couple of times daily. Your burn will heal in no time.
Asthma: Take 1 tblsp. of Pure Honey three times a day will cure asthma.
Morning Sickness during Pregnancy: Take 1 tblsp. of Pure Honey with 1/2 dozen crackers before going to bed at night. When you awake in the morning you should have no morning sickness.
Dental Work: When having teeth pulled if bleeding occurs, saturate a guaze pad with Pure Honey and apply pressure to the bleeding area. Within 30 minutes the bleeding will stop.
Diarrhea: Blend 1 medium banana, 1 cup of black tea and 4 tablespoon of Pure Honey into a drink. Within hours after drinking all of this blend diarrhea will disappear.
Motion Sickness: Before leaving on a trip eat 6-12 crackers topped with Pure Honey and 1 gram of ground ginger and you will not have motion sickness.
Municipalities around the country ramp up their mosquito control programs as warm weather sets in and mosquitoes get busy breeding and biting. A major part of many programs is the use of vehicles or airplanes to spray an "adulticide," fogging the air with a pesticide concoction to kill adult mosquitoes. Some programs, like that carried out by the Maryland Department of Agriculture, employ Integrated Pest Management and use spraying as a last resort when a threshold mosquito level is reached.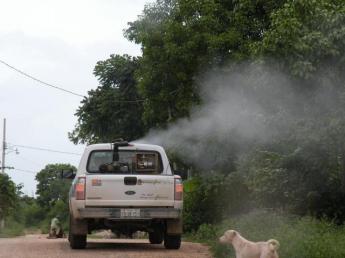 No one likes to be bitten by mosquitoes, and there certainly are health risks such as West Nile virus, but it is incumbent on us to ask what exactly is being sprayed and what risks it poses to our health and the environment. There is particular concern over the effect that mosquito spraying has on honey bee populations.
One chemical routinely used in mosquito spraying is Permanone 30-30, which contains the broad-spectrum insecticide permethrin.  According to the Material Safety Data Sheet, Permanone 30-30 is "extremely toxic to fish and aquatic invertebrates and highly toxic to bees." Permanone 30-30 MSDS
Another chemical used is Fyfanon ULV AG, which contains the broad-spectrum insecticide malathion.  According to the Material Safety Data Sheet, Fyfanon is "toxic to birds, fish, aquatic invertebtates, aquatic life stages of amphibians and highly toxic to bees." Fyfanon MSDS
Based on this we can say with a fair degree of certainty that honey bees (and lots of other creatures) are being killed by spraying for mosquitoes.
-Thanks to a great website, Real Farmacy, for this info. Keep up with them for more information.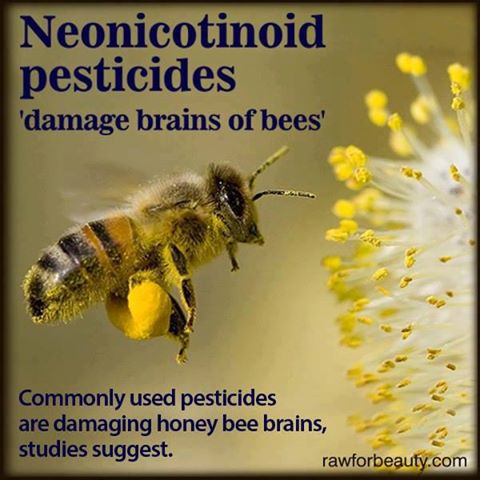 Bees are essential for one out of every three bites of food we eat.  But they are being wiped out by the indiscriminant use of bee-toxic pesticides called neonicotinoids, or "neonics." These neonics are everywhere — in commercial agriculture, on the shelf of your local garden stores, and as it turns out — even in the plants and seeds we buy from nurseries, with no warning to the consumer.
Many "bee friendly" home garden plants sold at Home Depot, Lowe's, and other leading garden centers have been pre-treated with pesticides shown to harm and kill bees, according to a new, first-of-its-kind pilot study released this week.
Leading home and garden stores in Europe have already taken neonics off the shelves–it's time for Home Depot and Lowe's to do the same. While pesticides like neonics may not be the only factor in bee die offs, they are a significant factor, and one that we can do something about.
Tell Home Depot and Lowe's to rid their stores of bee-toxic pesticides, seeds and garden plants!
"Bees are essential for one out of three bites of food we eat. But they are being wiped out by the indiscriminant use of bee-toxic pesticides called neonicotinoids, or "neonics." Many "bee friendly" home garden plants sold at Home Depot, Lowe's, and other leading garden centers have been pre-treated with pesticides shown to harm and kill bees, according to a new, first-of-its-kind pilot study released this week.
A growing body of science shows that these pesticides are a key factor in the global bee die off known as Colony Collapse Disorder. Retailers should stop the sale of neonicotinoid pesticides and neonicotinoid-treated seeds and plants to protect honey bees and other pollinators essential to our food supply and the environment.
The EU has banned neonics and a majority of the UK's largest home improvement retailers, including Homebase, B&Q and Wickes, have made public commitments to no longer sell products containing pesticides linked to declining bee populations. We call  to your company to join these leaders in protecting bees and other vital pollinators by making this same commitment to protect honey bees and other pollinators essential to our food supply and the environment by removing neonic pesticides and neonic-treated seeds and plants from your stores."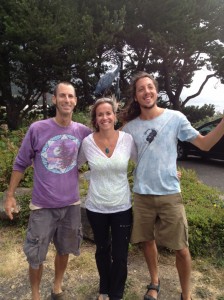 On a recent trip to Oregon, I had the pleasure of meeting one of the co-founders of the 'Save the Honeybee Foundation', David Rhodes and his nephew Eran. David and Caban (his wife) created this non-profit foundation, dedicated to raising honeybee awareness, developing and teaching holistic beekeeping methods, and providing pristine habitat for honeybees. 'Just Bee & Me' donates a portion of their proceeds to this foundation. Anyone can help support their effort to restore honeybee health by going to our store and purchasing products, or go to www.honeybeesanctuary.org to donate!
Bee the change.
Back at our Honeycomb printing press we use earth-friendly materials.  We value and preserve our natural resources by printing on recycled paper which is certified by the Forest Stewardship Council and Green Seal.  The paper company is a member of the SmartWay Transport Partnership and the cards are printed locally to also limit CO2 emissions.  Our protective sleeve, an Eco Bag, is made from plants and is Certified Compostable by the Biodegradable Products Institute.  We also use 100% original artwork (okay maybe the last part isn't all that eco, but the artist is 100% hormone free and free range…does that count?)
As you know we also support the "Save the Honeybee Foundation" by donating a portion of our proceeds from the card sales to their efforts to educate and save honeybees. If you want to donate or learn more about their cause, we encourage you to visit the "Save the Honey Bee Foundation" Website and Donate all You Can!
Why do the Honeybees Need Saving?
Honeybee hives have been dying out in increasingly alarming numbers for over a decade now. The Save the Honeybee Foundation believes that the solution to the world-wide honeybee crisis is to reduce the environmental toxins affecting the bees, and to transform beekeeping methods that stress the hive. These actions support the restoration of the natural immune response of the bees to the diseases that are plaguing them.
Environmental Toxins + Stress = Compromised Immune Response
Help our "Bee Cause" by purchasing from JustBeeandMe.com and donating what you can at the "Save the Honey Bee Foundation" Website .
From the "NATURE" season premiere "Silence of the Bees". Academy Award-winning actor F. Murray Abraham narrates "NATURE," the Peabody and Emmy award-winning series produced by Thirteen/WNET New York for PBS.